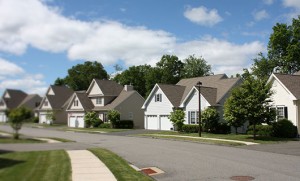 Property management is a perfect complement to the By Carrier tradition of home building excellence.
SOMAK was once an idea. Sylvain, Odette, Mike, Annie, and Karina realized that property management could be the perfect complement to the family business, By Carrier.
By Carrier is Premier Custom Home Builder, providing quality construction since 1971. The commitment to customer satisfaction extends beyond the point of purchase to the future. That future is where SOMAK steps in as property managers.
There are many ways in which maintaining an existing property is similar to building it – the right tools and people with the best skills are necessary to keep a property in good shape. Who better to fix a problem than the people who learned from the best on how to do the best job possible?
The differences between property management and By Carrier's long history of well-built and efficient homes is another area where SOMAK shines. Any building is more than a collection of nails and boards; it is also a complex set of legal and financial systems and SOMAK is trained and experienced to anticipate the association's needs in these areas.
SOMAK realizes associations and unit owners need a reliable partner in their property manager. Whether a unit owner occupies the space or rents, no one wants to waste time on problems when they can be resolved quickly and correctly. SOMAK builds on By Carrier's solid reputation and network of resources to provide the right answers at the right time, saving unit owners time, money, and frustration.
Fill out the form below or call 860-259-1046 for more information.
Click here if you'd like someone to get in touch with you about discussing management for your association.
General Contact Form
* = Required Fields